Meow Manor
Blending modernity with charm for a memorable brand identity.
Brand Design
Tone of Voice
Tagline
Passion Project: Located in the heart of South Yarra, Melbourne, Meow Manor seamlessly blends modern design with cozy comfort. Visitors can indulge in freshly brewed coffee and delicious treats while enjoying the company of the feline companions. The inviting atmosphere, filled with the soothing hum of contented cats and friendly conversations, provides a tranquil escape from city life. It's a haven for cat-aholics and coffee enthusiasts, where moments of pure joy and connection await.
Brand Personality
Modern, Homey, Charming,
Welcoming
Color Palette
We chose a minimalistic color palette to harmonize with the brand's modern, charming, and welcoming character. By limiting it to just two clean colors, our aim was to evoke a sense of peace and tranquility, avoiding any potential overwhelm or distraction that too many colors might bring. The final color choices consist of a deep, yet gentle gray-blue to evoke calm and serenity, paired with a soft beige shade to infuse simplicity, warmth, and a modern touch.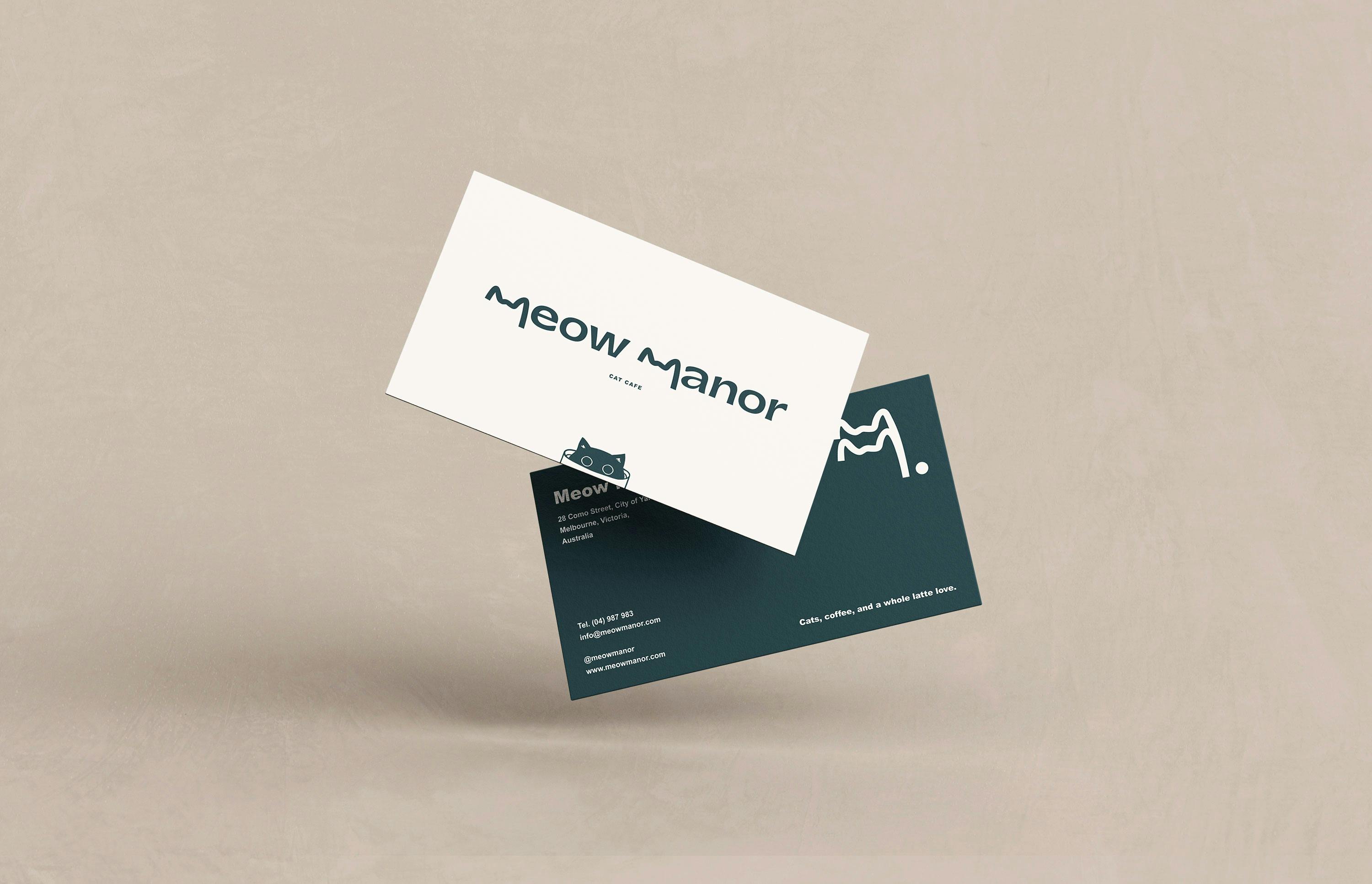 Typography
In choosing the typography, our aim was to establish a seamless connection between the colors and the type. We wanted something bold and modern, yet possessing a unique touch that resonates with the brand's personality. For the primary font, we went with a sans-serif typeface to emphasize the brand's modern feel. It's a distinctive type, giving the brand an elegant, modern vibe with a touch of playfulness. To complement it, we selected a basic font that doesn't overshadow the primary type and ensures easy readability for viewers engaging with the content.
Primary Font / Gat- wick
Gat- wick
Designed By
Valerio Monopoli
Gatwick In Use
Take a paws and come say hi, for a delightful cup of coffee and some quality time with our furry friends.
Secondary Font / Arial Black
Designed By
Robin Nicholas
Arial Black In Use
Located at the heart of South Yarra, Melbourne, we provide the purr-fect sanctuary for you to unwind with a freshly brewed cup of coffee and indulge in a delectable snack, all while enjoying the delightful company of our charming feline friends, each with their own unique and lovable personalities. We assure you, you're bound to find a furry friend you'll adore!
The logo was designed to exude a modern, clean, and unique aesthetic, all the while retaining a playful and welcoming feel.
As a nod to the feline companions, we playfully shaped the "m's" into cat ears, creating the illusion of the top of a cat's head.
Tagline
The Purr-fect Escape.
Mockups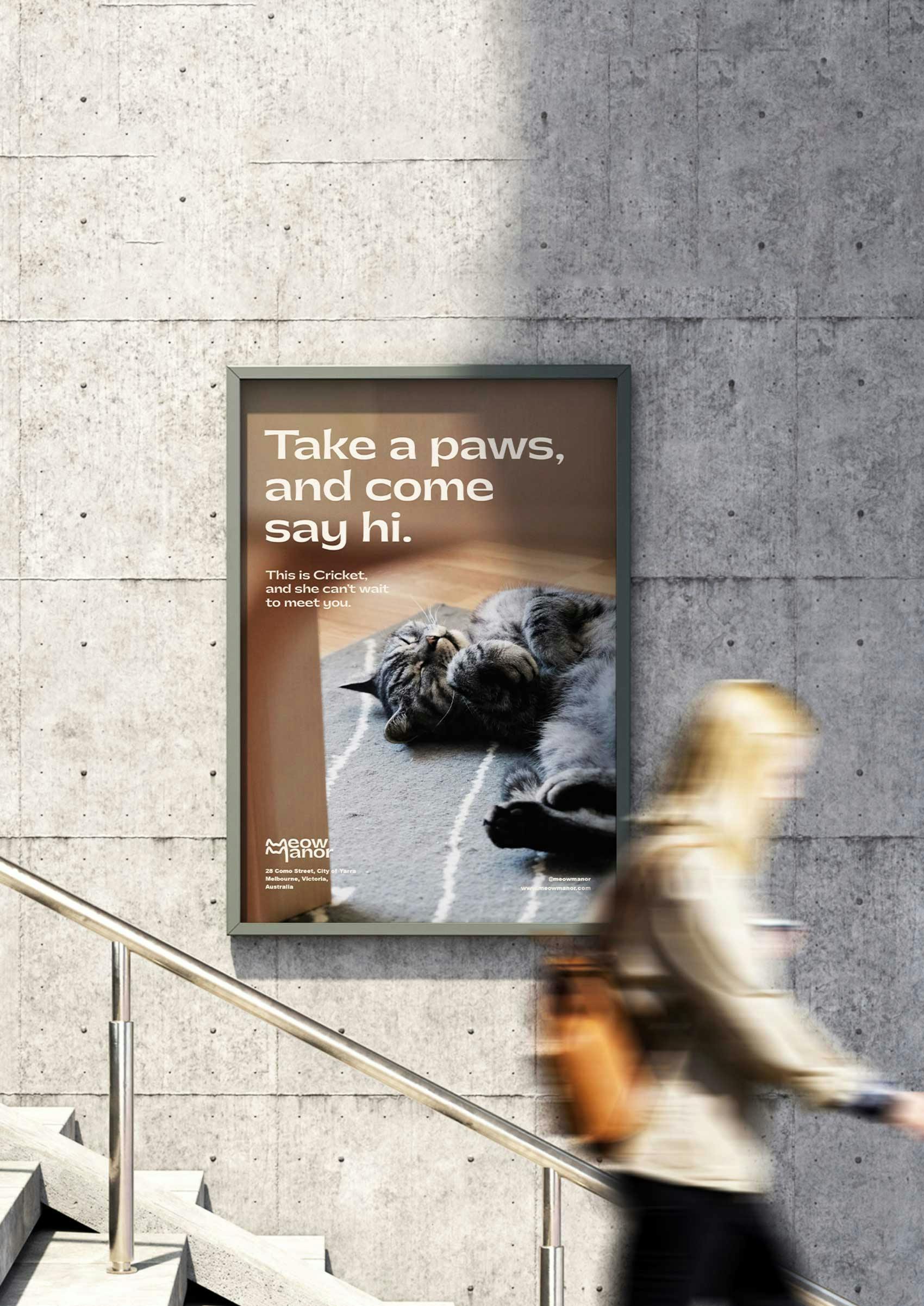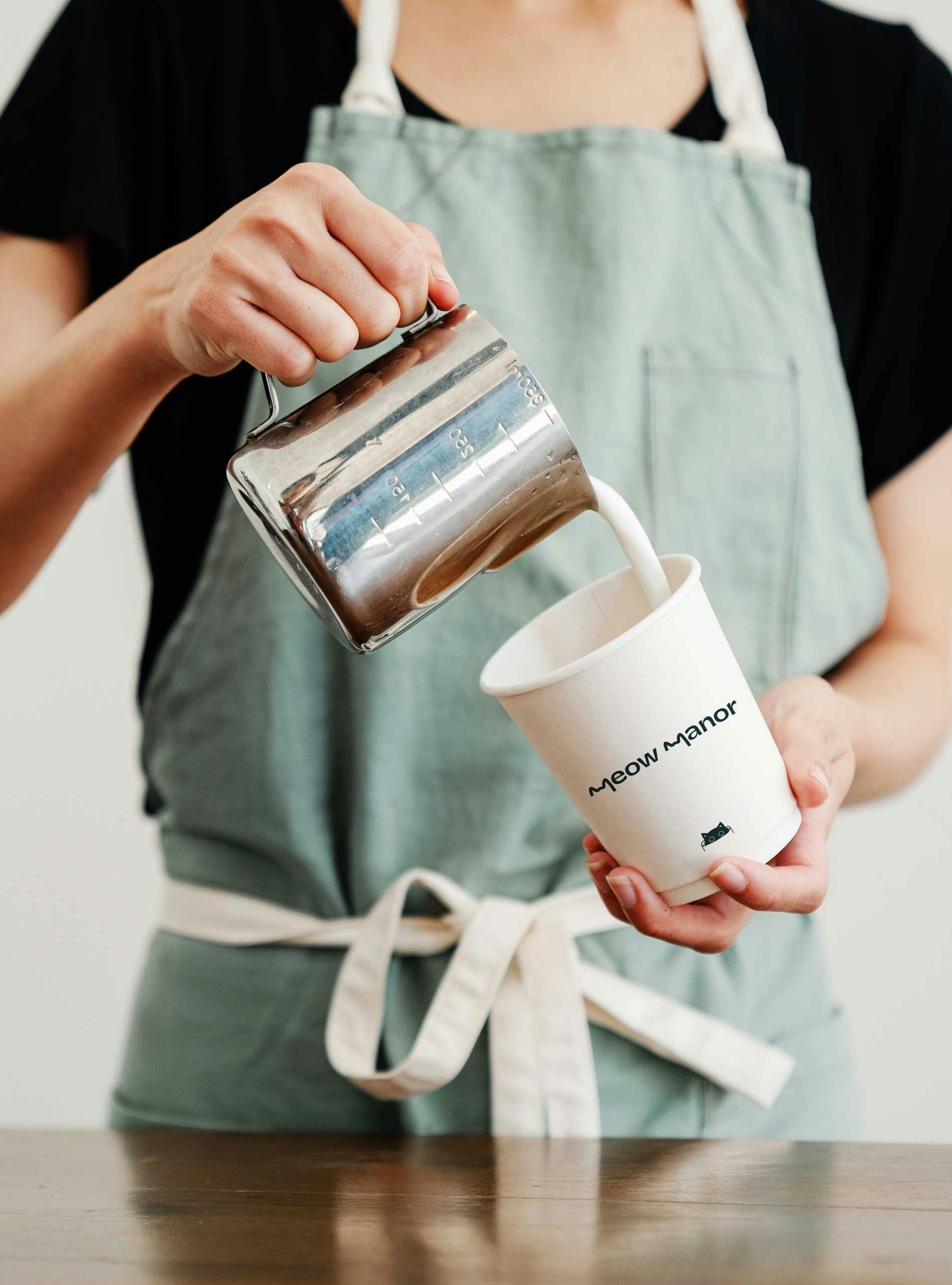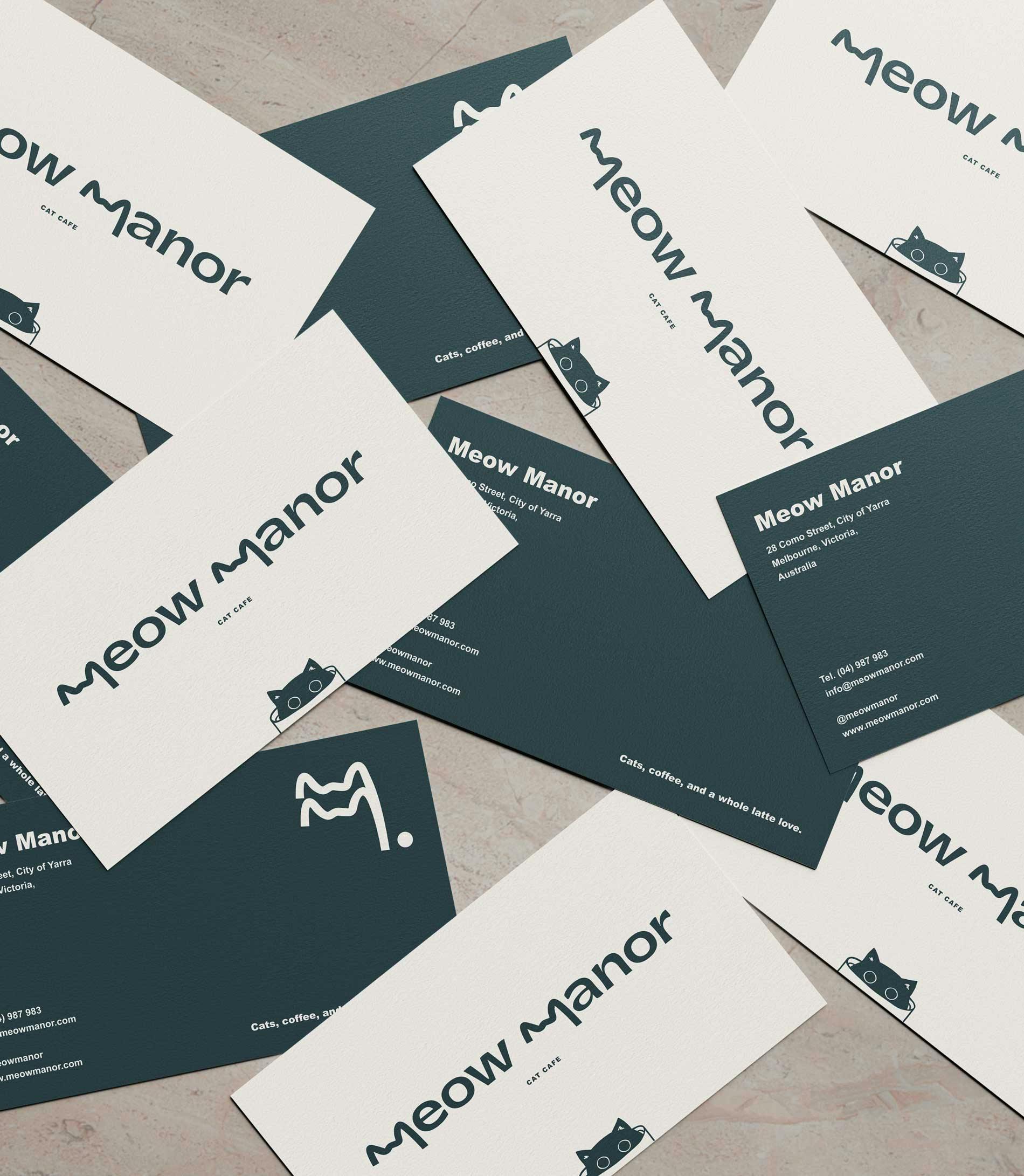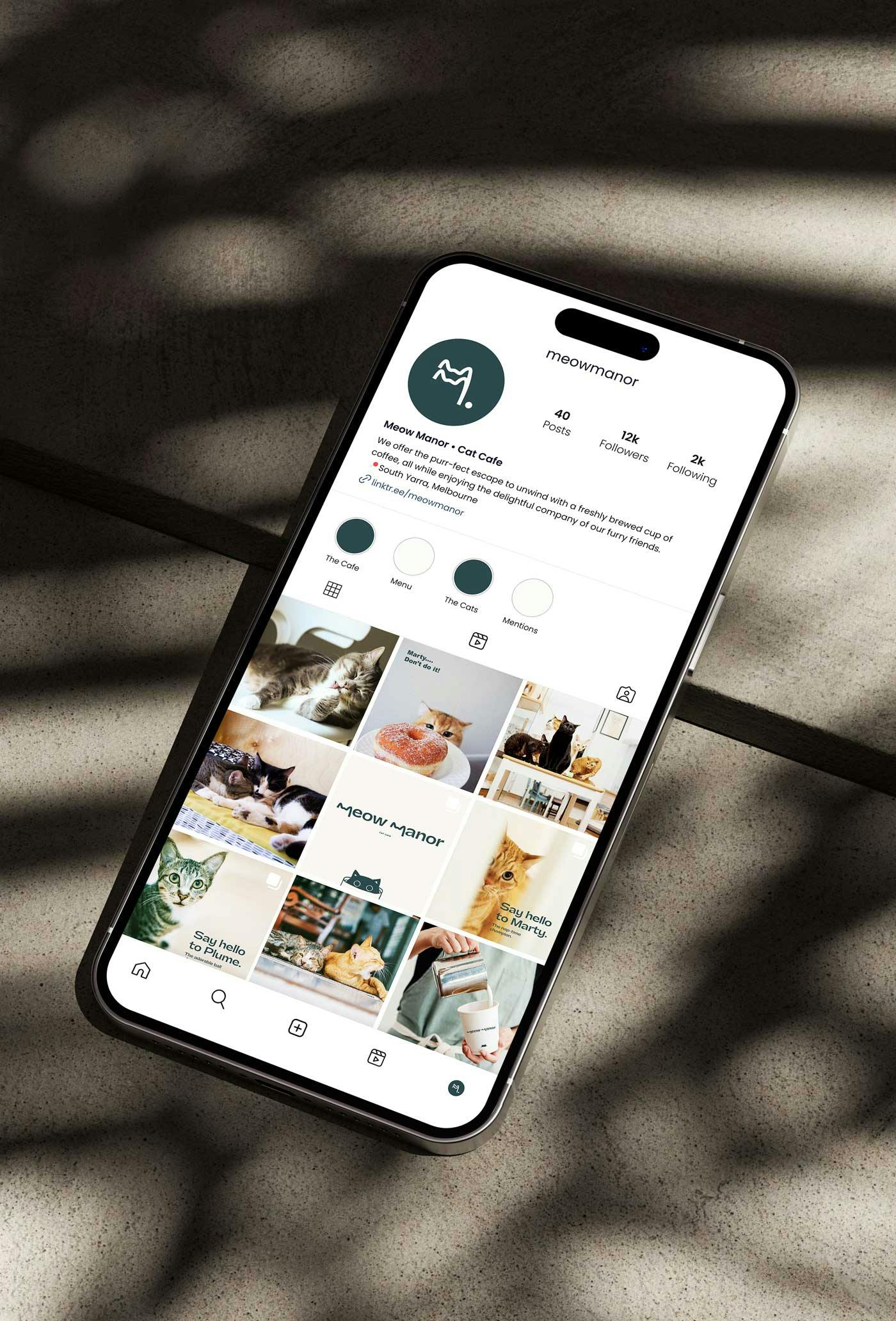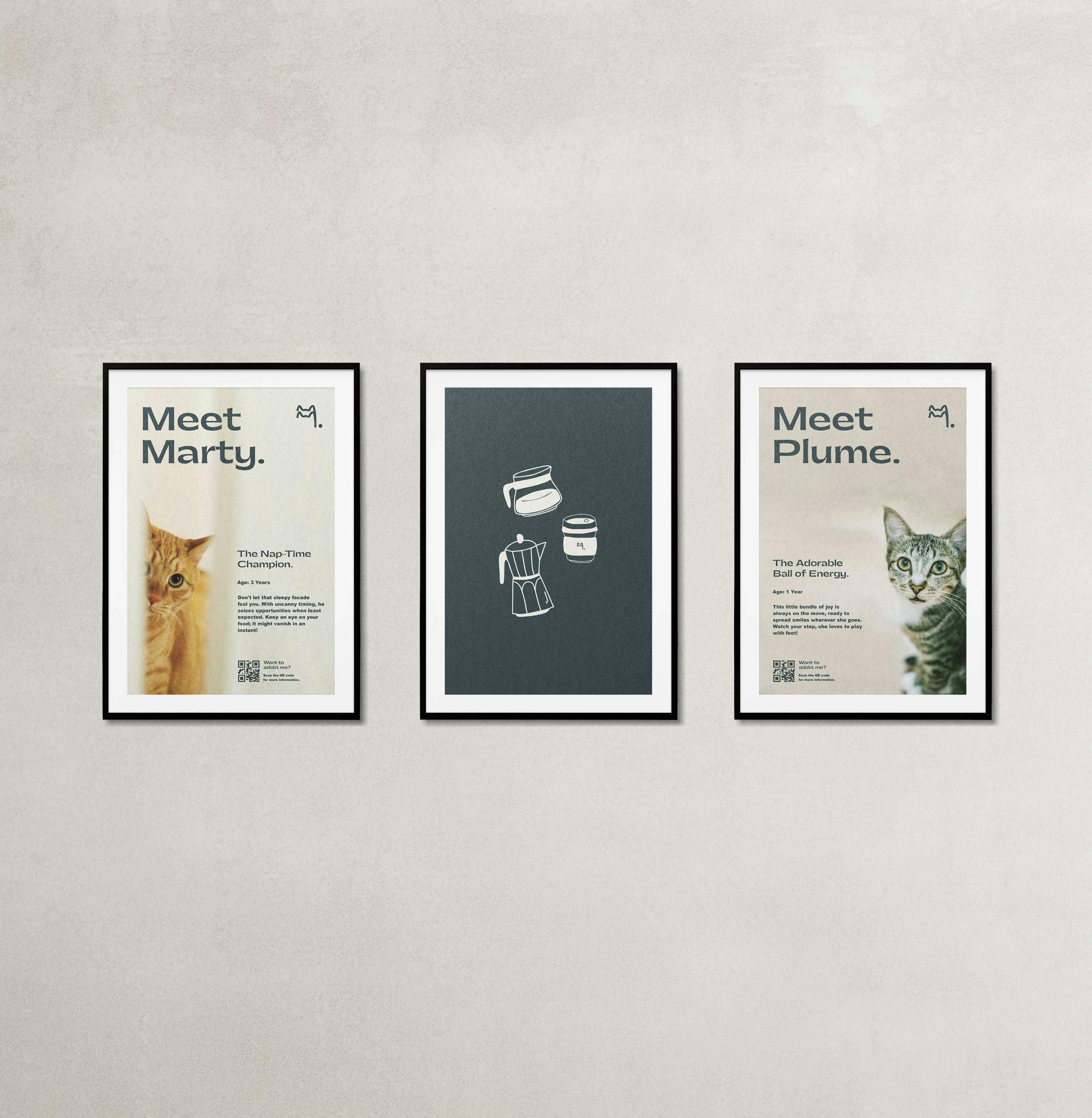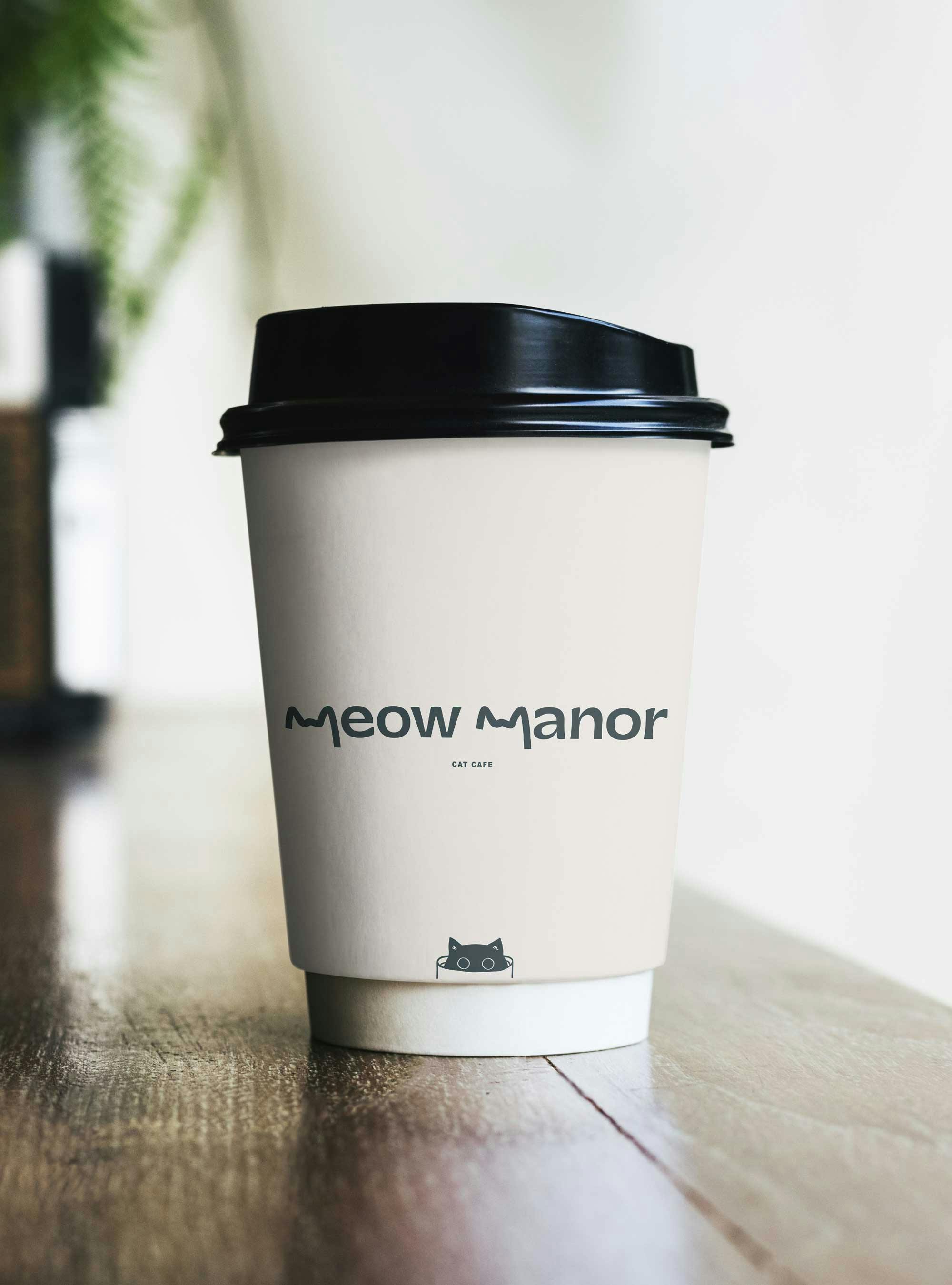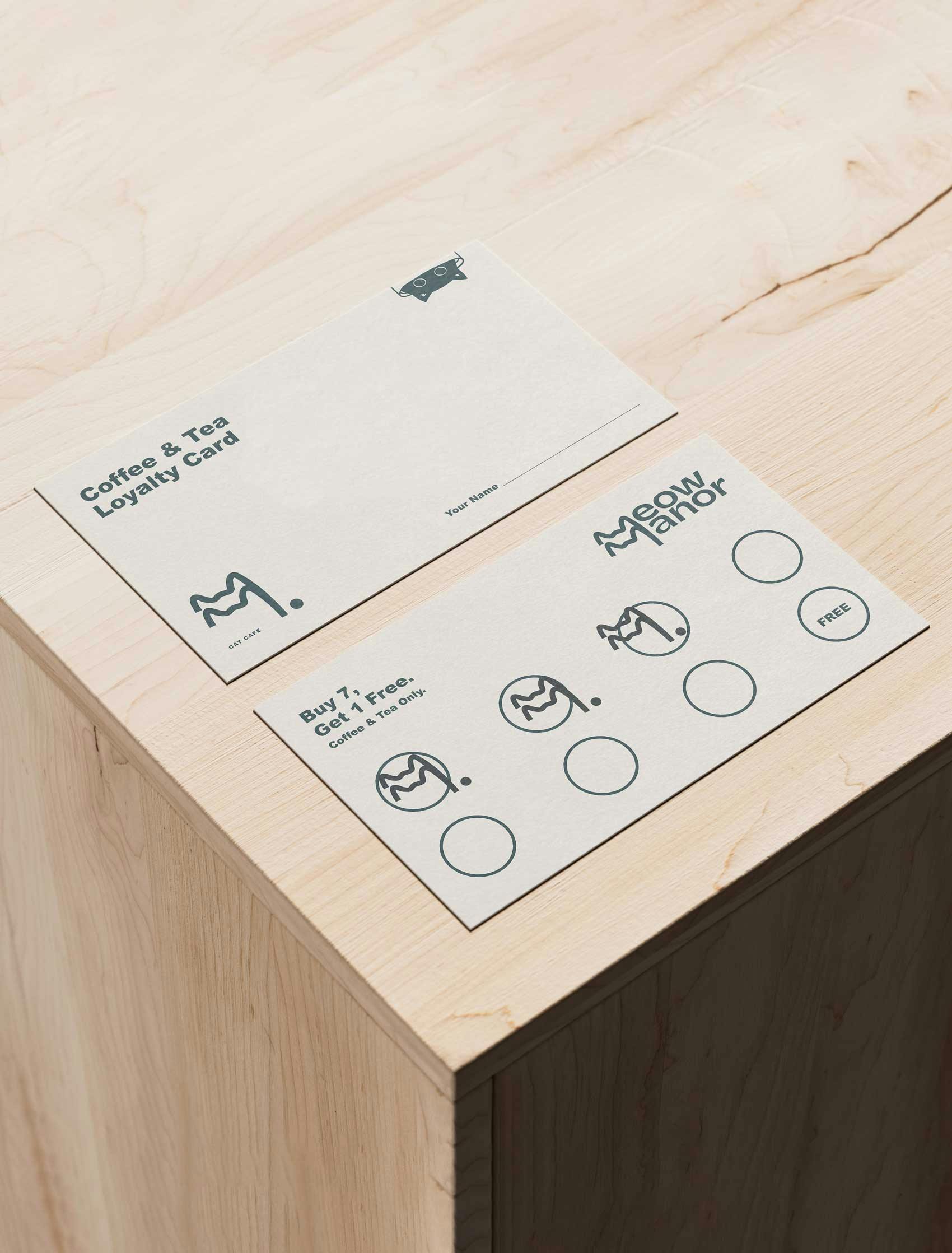 Tone of Voice
Playful
Through our 'whisker'-sharp wordplay and heartwarming sentiments, we aim to create a space of genuine delight. Each interaction is an opportunity to connect, leaving a lasting impression of positivity and comfort.
Inviting
Our tone is like a warm, open invitation. It's akin to a friendly host welcoming guests into their home. It's approachable, kind, and makes you feel instantly comfortable.
Expressive
With words that paint vibrant pictures, we aim to whisk you away into a world of feline enchantment. Let our writing be your guide, inviting you to lose yourself in the delightful narrative of our cozy, whisker-filled haven.